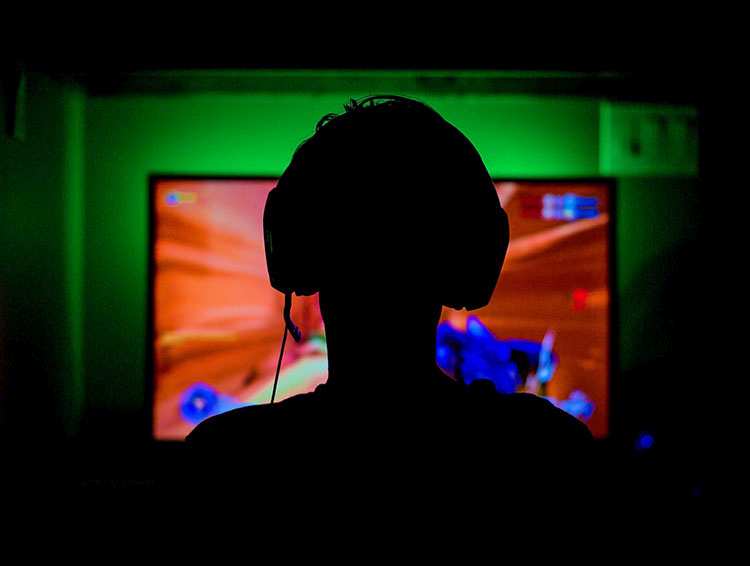 Today's PC gaming has advanced to new heights, including multiplayer games, virtual reality (VR) gaming, monitors made specifically for gaming, and even VR casinos that provide an authentic experience. Immerse in the world of high-end gaming while playing at GG.BET casino
Gaming peripherals appear to be the most coveted object of attraction for gamers, as they are the type of PC gamers that are never happy with what they currently have and are constantly looking to discover new technologies.
Therefore, if you are one of the leading proponents of cutting-edge PC gaming, here is your dose of the advanced gaming accessories that will be in high demand in 2022.
GameSir X2 Pro Mobile Gaming Controller
GameSir launched the X2 Pro mobile gaming controller in September 2022, which is fully compatible with smartphones running Android 8.0 or higher and is authorised by Xbox for Android phones. Over 100 Xbox games are available over the cloud service.
The clamp-style controller features an ergonomic button design and textured grips for increased comfort and is more secure with drops. The Kailh micro switches used for LB/RB buttons speed up the actuation with a distance of 0.6 mm and LT/RT Hall Effect analogue triggers for better precision, accurate to 0.1 mm.
Key features & specs:
> Working platform: Android 8.0 or above and compatible with all controller-supported Android games
> Supports smartphone lengths ranging from 110 mm to 179 mm
> Connection type: built-in wired Type-C to your phone
> Supports console & PC games as well as cloud-playable
> ALPS analogue joysticks with 2 sets of joystick caps
> Hall Effect analogue triggers (accurate to 0.1 mm)
> Kailh micro switch bumpers.
SteelSeries Arctis 7+ Gaming Headset
The SteelSeries Arctis 7+ wireless gaming headset, launched in October 2021, comes with big improvements in terms of performance while maintaining the comfortable elements and design of the SteelSeries Arctis 7.
Although first designed for Xbox Series X|S, the newer version is quite compatible with pretty much all PCs and mobile devices as well as gaming consoles, notably the Nintendo Switch. Its best feature is its long battery life, and it is valued for being the finest gaming headset for long wireless gaming sessions.
The product is augmented with ultra-premium sound quality that is also going to be compatible with the SteelSeries Sonar audio program, which is in beta at the time of its launch.
Key features & specs:
> Long battery life of 24 hrs
> Delivers lossless 2.4 GHz audio for low latency
> Connectivity: 2.4 GHz wireless USB-C with 3.5 mm jack
> Comes with a noise-cancelling headset and the ClearCast bidirectional microphone.
Asus ROG Chakram X
The Chakram X wireless RGB gaming mouse from ROG is expected to dominate the market for a few years at the very least. Its power lies in the programmable joystick that is redesigned by Asus for Chakram X, which gives gamers greater control at the fingertips with 11 buttons and improves the ergonomics of their fingers while gaming.
The mouse comes with an 8000 Hz polling rate and a new 36,000 dpi ROG AimPoint optical sensor that offers fast and smooth hovering, you can move it across the screen in analogue mode or trigger keys or macros in digital mode.
Key features & specs:
> Connectivity: The flexible tri-mode option allows you to connect up to three devices in each of three distinct modes, including Bluetooth, wired USB, and low-latency 2.4 GHz RF.
> 11-button programmable joystick with adjustable sizes for precision analogue or digital linear controls. The programmable buttons enable flexible hotkey functionality. Adjust the DPI instantly.
> Push-Fit Switch Socket II: Variable click force and longer mouse lifespan thanks to hot swap compatibility with 3-pin mechanical switches and 5-pin optical micro switches.
> Convenient charging: Charge through wireless Qi or a cable to get up to 114 hours of playtime.
> Simple DIY personalization: Magnetic buttons and a cover without screws, as well as an easily interchangeable badge.
ELGATO STREAM Deck
For all the video game streamers out there, the ELGATO STREAM Deck is an incredibly popular peripheral that lets you automate basic tasks like going live and adjusting settings without interrupting ongoing gaming sessions or switching scenes.
It has a compact control panel with 15 LCD keys poised to launch unlimited actions, eliminating the need to map and memorise keyboard shortcuts. You can easily do multiple tasks that are not all about game streaming, such as browsing the internet, chatting, setting a filter, making a sound effect or jingle, and much more. It can also be used for operating certain programmes and apps.
Key features & specs:
> Connectivity: USB Type A 
> Easy customisation keys allow single and multiple actions without changing the scene
> Access powerful plugins for Elgato OBS, 4KCU, Twitch, YouTube, and Twitter
> The integrated platform can connect with essential tools and automatically sense scenes, media and other content to bring one-tap controls to your fingertips.
Gaming Peripherals Save the World, the Virtual World of Gamers
In 2020, the size of the worldwide gaming peripherals market was estimated to be close to 2.85 billion USD. The market is projected to expand at a CAGR of 8% from 2021 to 2026, reaching a value of over USD 4.5 billion by that time.
Mobile gaming has become so much more dynamic and compatible with advanced gaming peripherals that the play-on-the-go wireless convenience might make you forget the PlayStation, at least sometimes! From gaming controllers to mobile VR headsets, there is a big world of accessories that don't depend on big devices.
Since we live in an era of experiences, better gaming experiences require more excellent visuals, plots, sound, characters, and the highly desired augmented reality. The quality of gaming peripherals and what "more" they can do greatly influence these improvements and incredible experiences. In fact, a lot of seasoned players would rank gaming peripherals first on the list of crucial elements that improve the gaming experience.
With all the movement around them, the peripherals and accessories carry great responsibility. Therefore, we listed out some of the greatest novelties that are here to shine!
1309 / zawsz